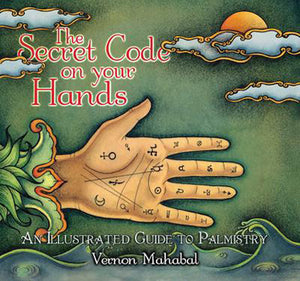 Nature's Best Rock and Gem
Secret Code on Your Hands An Illustrated Guide to Palmistry
Regular price
$12.00
$0.00
Unit price
per
When properly understood, the human hand is an unsurpassed tool for character and emotional analysis. 
The Secret Code on Your Hands
 is a captivating instruction guide to understanding how to read your own destiny in your hands, as well as your friends. Fully illustrated, with quick pointers and distinct section dividers, it is a great reference book for any aspiring palmist; a quick and accurate method to assess talents, abilities, psychology, and emotional personality in both business and romance.
---